What a wonderful Creator we have…. You know I have often said that God could have created the r in black & white or all grey, but He loved us so much He has given us textures, colors, beautiful sunrises, sunsets, oceans and mountains, etc., etc. ENJOY HIS CREATION!
Hooker's Lips (Psychotria Elata)
Dancing Girls (Impatiens Bequaertii)
Laughing Bumble Bee Orchid (Ophrys bbomyblifora)
Swaddled Babies (Anguloa Uniflora)
Parrot Flower (Impatiens Psittacina)
Snap Dragon Seed Pod (Antirrhinum)
Flying Duck Orchid (Caleana Major)
An orchid that looks remarkably like a tiger
Happy Alien (Calceolaria Uniflora)
And his friends...
Angel Orchid (Habenaria Grandifloriformis)
Dove Orchid Or Holy Ghost Orchid (Peristeria Elata)
White Egret Orchid (Habenaria Radiata)
The Darth Vader (Aristolochia Salvadorensis)
An Orchid That Looks Like A Ballerina
Monkey Face Orchid (Dracula Simia)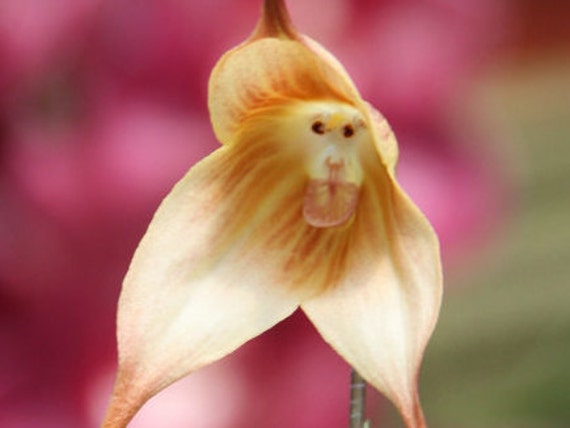 Moth Orchid (Phalaenopsis)
What a wonderful world!
"May God grant you always...
A sunbeam to warm you,
a moonbeam to charm you,
a sheltering Angel so nothing can harm you,
Laughter to cheer you.
Faithful friends near you.
And whenever you pray, Heaven to hear you." -- An Irish Blessing